This post (and video) is all about thee spring dresses 2021 that will take you into summer!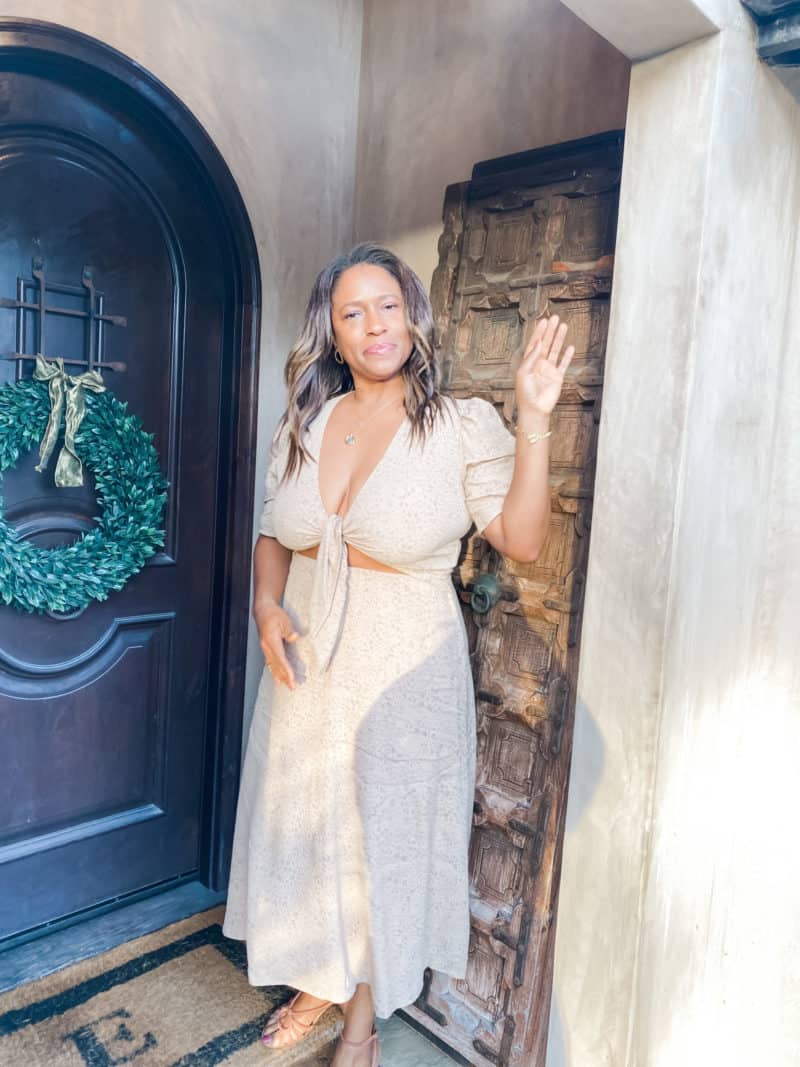 Let's talk spring dresses 2021 (try-on video below)!
I'm slowly putting together my spring capsule wardrobe 2021 edition.
And I've decided to start with dresses.
For me, spring is thee quintessential time to wear dresses.
It's not hot AF like summer and we're finally out of winter so you feel that sense of a new beginning in the air.
You're spending more time outside. You're feeling that spring glow.
And now you're ready to find a few flirty dresses you feel fantastic in!
Look no further.
I'm not big on spring fashion trends.
Definitely more interested in developing my own style and using fashion as a way to express myself.
Plus it's fun getting dressed up.
Now that lockdown is slowly coming to an end, I'll have even more reason to wear these classy dresses.
Instead of sitting inside my apartment with Samson, I can actually meet friends out for tea or lunch or eventually a real-life gathering.
Cue the choir of angels, ahhhh.
Anyway, in the meantime, I've made a video covering my favorite spring dresses 2021 that will take you into summer.
And it's all focused on classy dresses. For all the classy ladies in the house.
Nordstrom is in the lead with three of my fave dresses. Plus this cute pantsuit.
But I've also included spring dresses from Zara, Target and a boutique I wandered into called No Rest for Bridget.
Watch it below and make sure to subscribe to my new YouTube channel!!
Yes I'm a beginner, made abundantly clear by my video and YES I am having SO. MUCH. FUN.
I even forgot to eat lunch yesterday. That's how I know I'm in the zone.
Oh and I have linked to all the dresses (or similar ones) below.
CLASSY SPRING DRESSES 2021
Dress #1
Dress #2
TIERED SHORT SLEEVE DRESS IN BLACK
Dress  #3
DAFFODIL SMOCKED MIDI DRESS (similar)
LESS EXPENSIVE OPTION
Dress #4
BLACK FLORAL MIDI: SOLD OUT
Dress #5
Dress #6
ZARA MIDI LIGHT WEIGHT KNIT GREY
Disclosure: If you buy something through my links, I may earn an affiliate commission, at no cost to you. I only feature things I truly love here. Thank you for your support.