Hi friends! I hope you had a lovely Easter!! We are having the most glorious weather in LA right now. Things are slowly opening up and people are itching to be out and about.
Word on the street is the vaccine will be available to all by April 15th so there's a definite sense of hope that this lockdown is coming to a gradual end.
I'm also feeling a renewed sense of optimism…maybe it's spring or just the light at the end of what's been a very long tunnel.
I've set a few goals for this second quarter of 2021 and I haven't bothered to do goal setting in a very long time, so that felt great.
I'm recommitting to getting my steps back up to 10,000 a day and setting a budget to finish decorating my space as best I can for now. Oh, aaaand it's my birthday week, huzzah!
Here are my current faves…I think you'll love them too.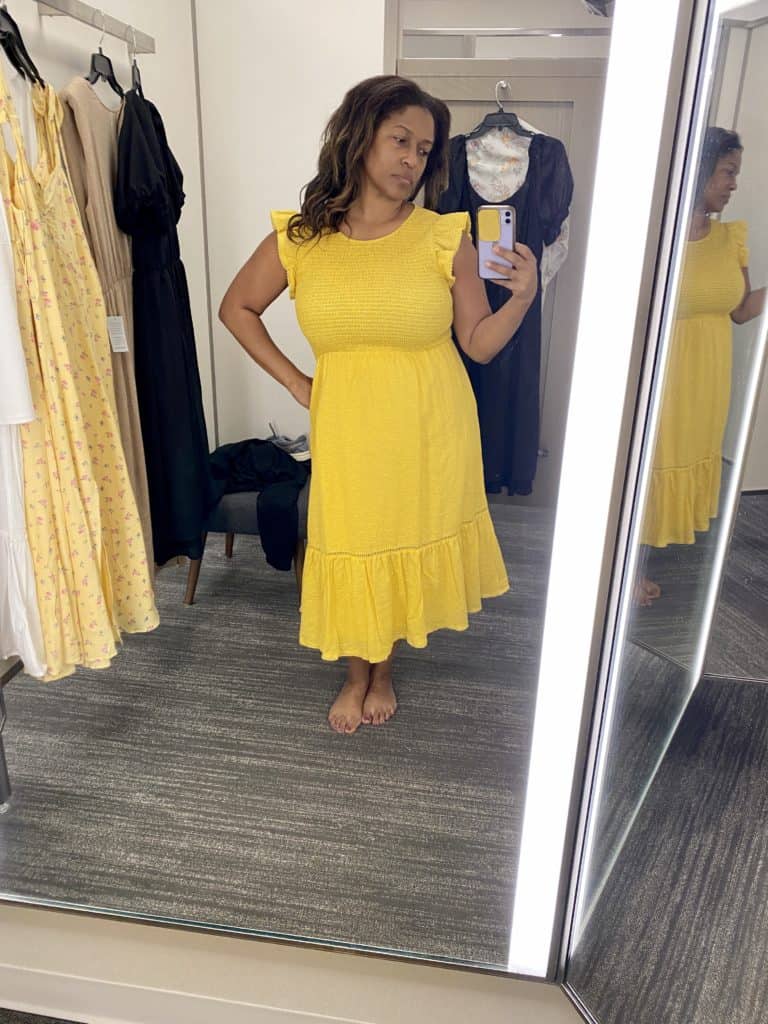 MY CURRENT FAVES FOR 4.5.21
The Midnight Library by Matt Haig is my favorite book of 2021 so far! If you've ever wondered what your life would've been like had you married that ex or not moved to that city or maybe pursued your childhood passion then you will love this book. The main character Nora gets the chance to experience what all those alternate lives would've been like, ala sliding doors. Those little or big decisions that set the course for our lives. The Midnight Library will erase any regret or doubts you have about how the life you're currently living is the exact one you're meant to be in. 10/10 recommend!
ASTR the label is quickly becoming one of my favorite brands at Nordstrom. I never would've picked this top from the photo alone but am so glad I tried it on in-store. I bought this in the sage green color and it is soooo incredibly flattering. It's feminine, flirtatious, and perfect for day or evening. I went one size up and it fits perfectly.
Ok here is one more option for your spring wardrobe. I took a poll over on Instagram on which dress I should get and this beauty won hands down. It's the epitome of a spring dress and definitely a standout with the bold yellow color. It's lightweight, comfy, flattering, and breathable. I plan on wearing it with my nude strappy sandals and a straw bag which I'm still on the hunt for.
Dammit Instagram ads! I saw this beautiful necklace show up in my feed and instantly knew I had to have it. It's super unique and I haven't seen anything like it. Plus I'm a big fan of the symbolism held in the Tarot Major Arcana cards, which represent overarching life themes. I chose the Empress design which stands for abundance, stability, and new opportunities. It sold out but they are now taking pre-orders so get one while you can.
FIVE// 10,000 Steps A Day
The weather is perfection and I am out walking every morning first thing. It's my favorite way to start the day and has been for many years.  The last few months I've been slacking and hitting more like 7k steps a day though so I've recommitted to hitting 10K steps every single day. I'm not ready to officially work out so I'm just enjoying these long early morning walks. It clears my head and gives me energy. The secret is to get at least 6k steps in before noon. I wake up, down a glass of water, put on my huge sunhat, an audiobook, grab Samson and we hit the road for about an hour. It flies by and it is heaven!
MORE FROM THE CARLA PROJECT
Nine Life-Changing Spiritual Books
Microlink Hair Extensions Review
This post contains affiliate links. If you make a purchase, I may earn a small commission.