Happy Spring! How was your weekend? It was a pretty chill one here, Mainly stayed in, door dashed meals, washed and blowdried my hair (which is quite a feat), and then spent most of my time inside writing after taking an unplanned winter sabbatical. It felt sooo good to be writing again. I promised Samson I would take him on a long walk so we galavanted in the Hollywood Hills Sunday morning. I cleaned the kitchen, finished some laundry, and voila… it's Monday!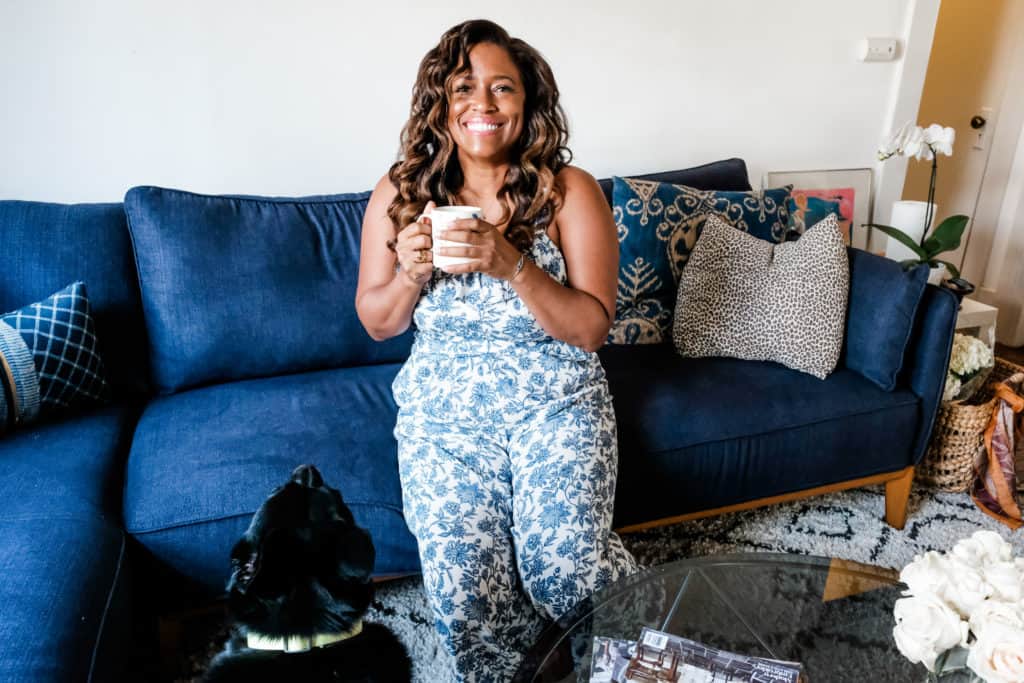 MY CURRENT FAVES FOR 3.22.21
So that's not the technical name of these yoga pants but they should be. My butt looks SO GOOD in these. Srzly! I can't leave my house without someone excitedly asking "where did you get those?" or stopping to tell me how much they love theirs too. If you need to make new friends and want high-waisted, tummy controlling, booty lifting workout pants then these are the ones. I have them in black.
This has become a staple in my weekly dinner routine. I always felt intimidated by cooking fish but no more. I buy these individually wrapped, frozen salmon and let them thaw for 20 minutes in cold water while I pre-heat the oven. I just do garlic, butter, salt and pepper. Then I squeeze lemon when it's all done. I also like to add sliced onion to the foil pouch and brocolli and carrots roasted on the side. Deee-lish!
If you haven't seen this HBO series yet, do yourself a favor and watch it this week. It's only a six-episode story arc and I love the coloring and feel of it. I totally slept on it when it was released in 2020 but a friend recommended and I'm so happy she did. Not just because Mark Ruffalo is in it and I love his face (so kind), but because the story is so moving and touching and explores the generational complexities of trauma and family in an intense, tragic but ultimately healing way. If you grew up in any sort of a dysfunctional family, you'll relate on some level.
This is an oldie but goodie. Am I the only weirdo who doesn't want to shower because it's gonna dry out their skin? I truly may be alone on this, but whatever now I got body oil. Lotion is so annoying to put on for me. I just might be that lazy. This oil just glides on and settles pretty quickly so you don't have to worry about it transferring onto your clothes. Also, I'm allergic to pretty much anything scented and for some reason I can still handle this sesame oil fragrance. It's a clean product. Moral of the story is this body oil is making me shower regularly, what can I say. Oh, and the secret is to put it on when your skin is still damp.
Will I ever run in these? I don't know about that…but I do walk about three to five miles a day and these are the shoes I buy every year. They're under $50 bucks, they have good arch support if you're an overpronator like me and I love the lilac/nude/grey color combo these come in. I do have visions of me heading out for a 20-minute jog with a cute baseball hat and ponytail listening to 90's alternative rock in the early morning hours and really breaking a sweat! But for now I'm cool with walking leisurely through my neighborhood in these cute and comfy Asics.
What are your current faves? Say Hello!