This week I went to visit one of my besties in L.A. who works for The Real Real. I consigned one of my LV bags last year but had never set foot into the actual store and oh my gosh what a treat!
I get full body chills when I step into a luxury space. I can't help it. I love pretty things! I must've been born uber-wealthy royalty in several past lives because I just feel very at home surrounded by beauty 😛 And every item in this store is so perfectly curated you just want to pass out and die while you're perusing the aisles.
In case you don't know, The Real Real stores is like going vintage shopping but only for luxury goods. They have the best of the best out on the floor at their Melrose location and it did not disappoint.
I didn't plan on posting about my trip to The Real Real stores otherwise I would've snapped better photos or more footage of the actual space.
The plan was to quickly pop by to try on the Celine belt bag mini which I want in taupe but they didn't have in stock. So I ended up trying on a bunch of random things.
Here are a few of the fun things I got to try on and a few things I took home.
This is the Saint Laurent Classic Sac De Jour Nano. I love this bag and in this size!
Here it is in the large. I always prefer a large hangbag but this feels too briefcase like for me.
This is the Celine belt bag I mentioned earlier but in micro which is the mid-size. I like that this one can be worn cross-body.
This is the Hermes Kelly in croc and well… it's $45,000.00 and that is a consignment price.
That's my friend and ex-roomie Bri who works for The Real Real. We're cracking up over something. He is hands down the most fashionable person I know.
Here is the timeless classic quilted double flap black Chanel and it is a beauty! It elevates any outfit.
More Chanel (not the pink furry robe jacket).
I want to be this mannequin.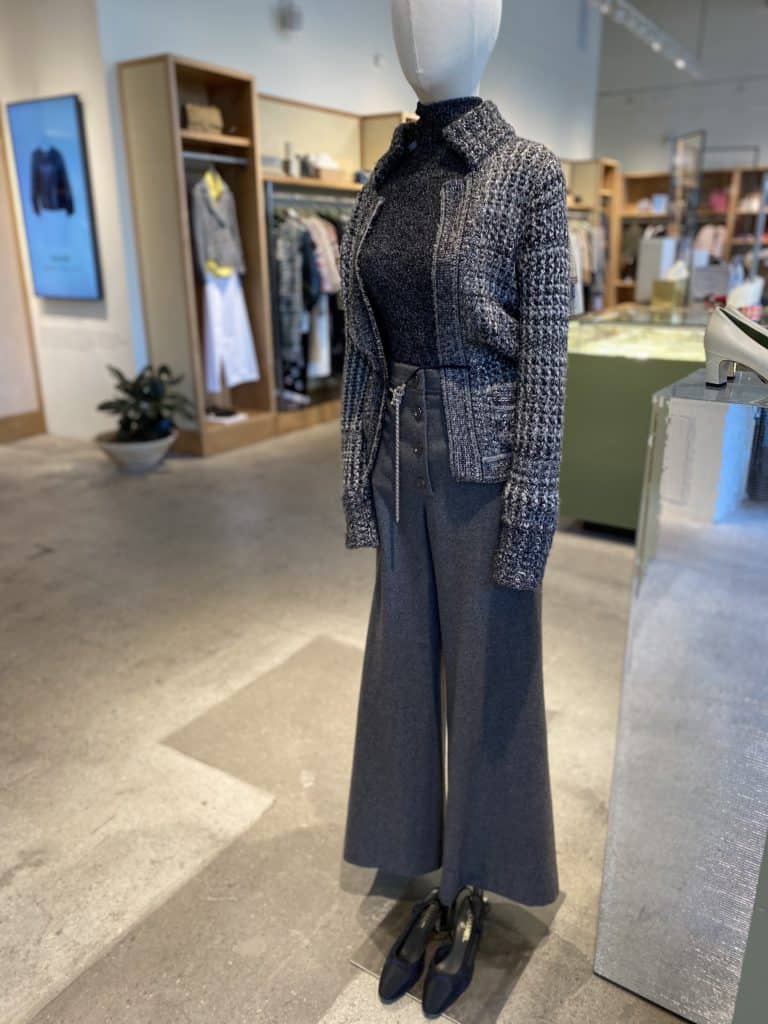 I wish I remembered who made this houndstooth blazer. I was so close to getting this. What do you think of it?
Had fun trying on some of the diamonds. They are my birthstone after all…
What I took home…
These vintage bamboo framed shades from my favorite designer label Gucci.
This Oscar Dela Renta dress that I'm wearing as a duster for now. Really reminds me of something Nicole Kidman would wear in The Undoing.
This Proenza Schouler skirt I fell in love with the second I walked in the door. I'd do it without the belt actually.
Well there you have my recap of shopping at one of The Real Real stores here in Los Angeles. It was such a fun experience and everyone was super friendly. I can't wait to go back!