Ahhh the holidays! 'Tis the season to shop for other people while secretly buying everything you've ever wanted.
These are all items I've bought and loved and wanted to share with you.
I've done quite a bit of online shopping over the past six months. Turns out it was time well spent as research for this blog so you're welcome.
Truthfully, I hope you find something for you and for the people you love. I do think it's important to get gifts for yourself.
This post may contain affiliate links, which means I'll receive a commission if you purchase through my link, at no extra cost to you.
These boots are everything!! I get stopped on the street whenever I wear them. They are comfortable enough to walk in all day and if you know me you know I don't do well in heels. The heel height is just right. These pair well with leggings, skinny jeans, ankle length straight leg jeans, and both long or short dresses for this fall and winter.
These are lifers. Meaning an investment piece you can wear for years and years to come. The cost per wear is probably a dime when all is said and done. I plan on trotting the globe in colder months wearing these beauties. The good news is they are currently 30% off on Madewell so snatch a pair while you can. They come in black and tan (I got them in tan).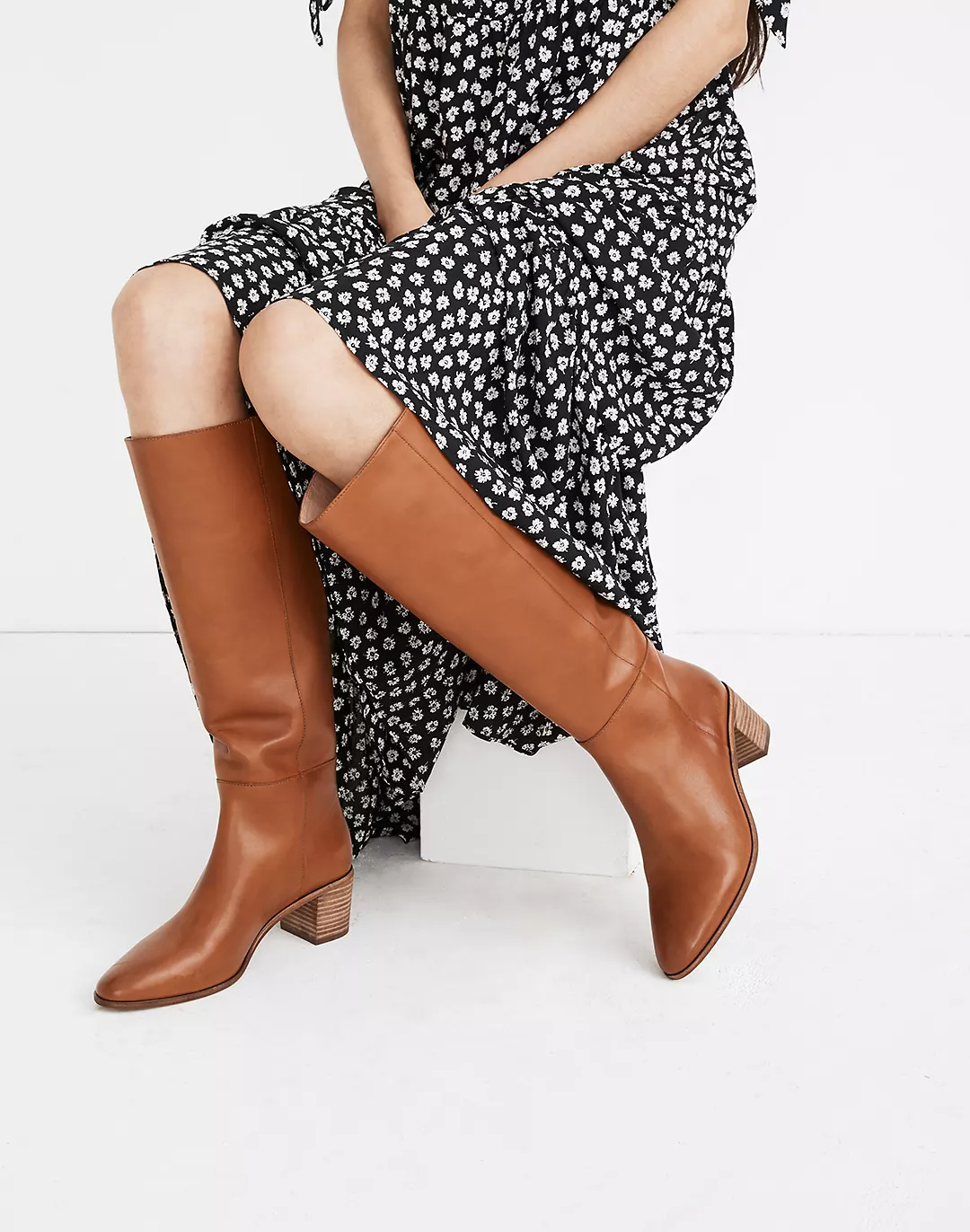 I love this derma roller kit. This kit specifically because these rollers are deeper than other home use needles (which aren't as effective IMO) and can be used on scars and stretch marks. I use the .5 on my face the 1.0 on hair I am regrowing and 1.5 on stretchmarks. Oh and you only have to do it like once or twice a month to see results.
Yes you need one of these. And if you already have one you know how awesome it is and you should get it for a woman in your life you love so she can feel beautiful with bouncy curls every gosh darn day. If you see me having a good hair day it's because of this curling wand. Great gift for under $20.
We're on our third dog bed over here at the Samson household. I tested SEVERAL different dog beds and all my dog would do is lay down beside them absolutely un-im-pressed! Finally I decided to splurge and get him this donut bed and he has agreed to stop laying on the hard cold floor and happily snuggles up in this instead. Also great if your dog has any kind of separation anxiety.
Isn't this adorrrable!! I brought this with me on a weekend trip to Palm Springs and it was legit. I was so happy to not have to bring any mega electronic equipment with me. Everything fit into my little Clare V. tote. This Bluetooth keyboard is one of those things I never knew I needed until I had it. The price is incredible and I honestly think this makes a great gift for just about anyone.
I use this all the time. I bought it originally to steam my new curtains but now use it before I have to run out the door on pretty much any item of clothing. No more ironing!
Express is having a 50% off sale right now so you can grab these Chanel inspired shoes and look classy as you stroll your neighborhood. That's what I plan on doing once these arrive. I've had my eyes on these a looong time and I know they will look perfect with light wash mom style jeans and any pleated midi-length skirt.
This ALSO is 50% off and super adorable! I think it would make a great gift for any stylish girlfriend. I would wear this over a white collared shirt buttoned all the way up or even over a T-shirt to dress it up.
I just got on this train and they really are needed if you spend any time in front of digital screens. I heard blue light can cause eye strain and headaches but once I heard it also causes aging I clicked that buy button so fast. I got this duo (clear and tortoise) and think they look pretty cute! There's usually a coupon for $8.00 to $10.00 dollars off so the deal can't be beat.