This has been a week of patience testing. I am strrrruggling with picking a paint color which I thought was going to anchor the whole room! UGHH.
So in the meantime, I have found a peel and stick backsplash that I like and am waiting for floor tile samples to arrive this week. With hopes that one of these will spark the inspiration for the entire room.
I thought I was going to do Sulking Room Pink by Farrow and Ball but it ended up just looking brown in my west facing kitchen. I definitely do not need more brown in this room especially since the cabinets will be staying in their natural oak glory…(I think).
I also tried my hand at mixing my own color and it wasn't half bad… but still not quite right.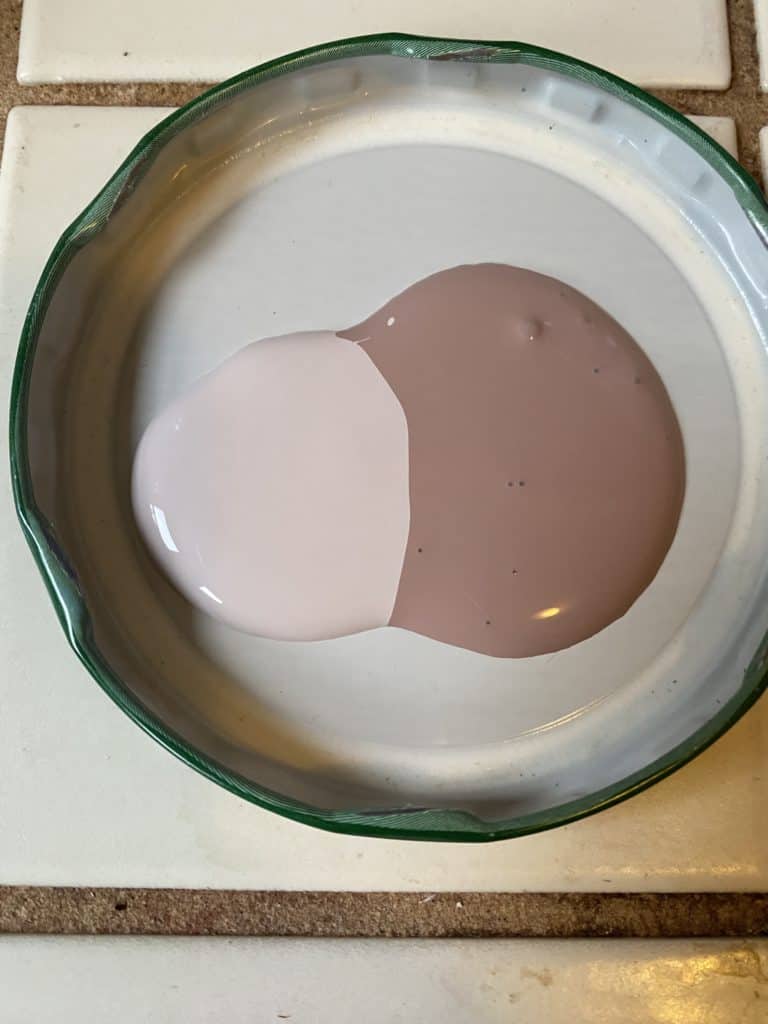 It's definitely slow progress over here but I anticipate things will be full steam ahead in the next two to three weeks.
I always wait until the last minute to finish things anyway. I love the pressure of a good deadline.
Here's to hoping and wishing that I have a paint color I love and adore by next time we check in.
Carla xo