Hey guys!
It is officially week one of the spring 2021 One Room Challenge and I am soooo excited to participate. Finding this challenge is hard proof that my hours spent scrolling Instagram carries real benefit because I wouldn't have heard of it otherwise.
I'm not a professional designer but I LIVE for a good makeover (best part of any movie as far as I'm concerned) and room makeovers are something I want to document on the blog anyway so it's just a big yes, yes, yes, all around.
I'll be doing my kitchen and blogging here each week on my progress. It's an 8-week challenge with the final reveals happening the last week of June so I definitely have my work cutout for me.
I rent an adorable apartment at the base of the Hollywood hills and have lived here for almost eight years. My options for renovations are limited but I will do what I can with what I've got.
One of my fondest memories is going away for summer camp and coming back to find my childhood bedroom painted pink with geometric patterns. Pink was, and still is, my favorite color.
Here's where we're starting.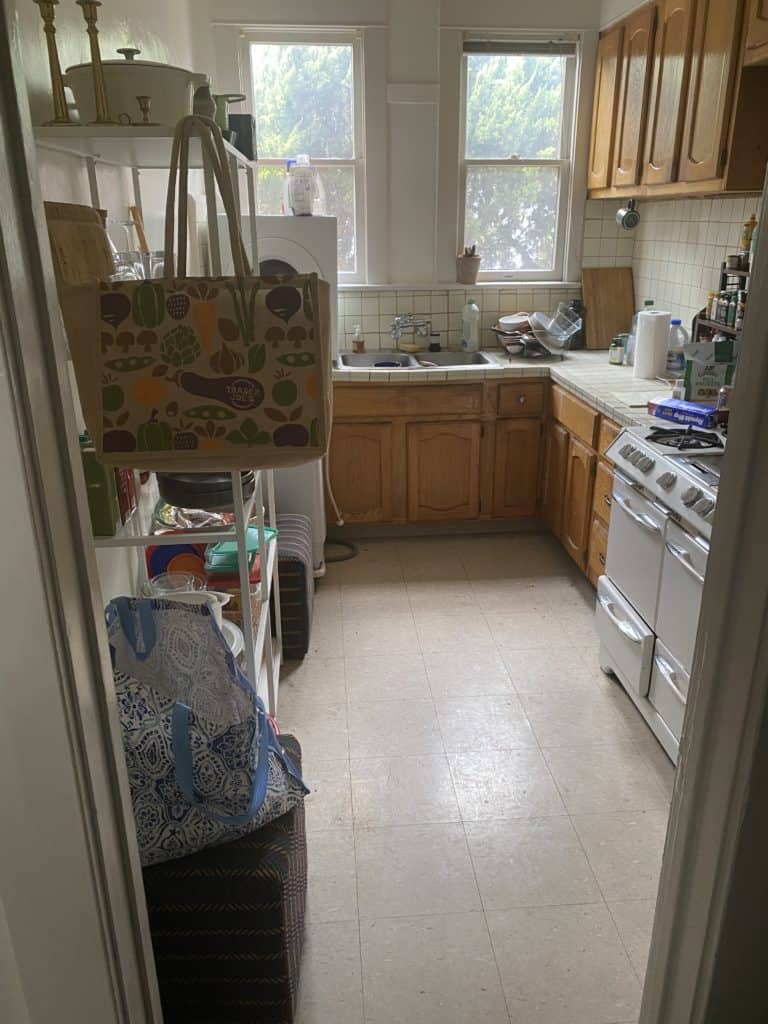 So the only thing I know right now is that I want to add a soft muted pink shade to the walls of this small kitchen.
I actually don't plan on painting the cabinets (I've grown to like the oak wood) but those tiles need intervention.
My Merritt O'Keefe stove is a treasure!
The kitchen has been doubling as my portable laundry room so I'll have to brainstorm to see what other kind of set up I can do to make this space more aesthetically pleasing.
Here we go!! YAY
See you next week 🙂
Carla xo